Monkey King is a character in Battle Run. He costs 1200 diamonds.
​Appearence
Monkey King appears to be a monkey king with a crown and a cape.
He runs as a human.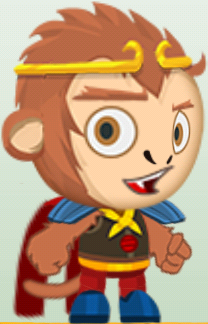 Monkey King's weapons are listed below.
Monkey King is good for competitive play because if he is not far behind, he could use his Flying Nimbus and when he hits them, they slow down for about 2 seconds. His playstyle is mostly keeping the lead.