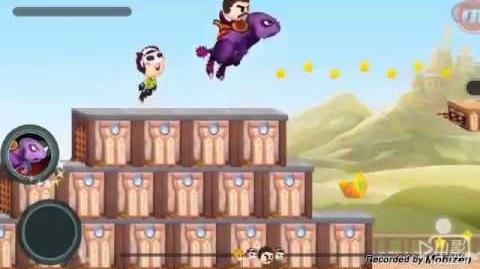 Joe
Joe is a playable character in Battle Run.
He appears to be a man with a mustache and blue suit, modeling the stereotypical boss.
His playstyle supports amazing pushing power and harass. 
He supports the ability Egg, Homing Rocket, Boxing Glove, Landmine, Boost, and Meteor Shower.
Cost 3000 coins.
Playstyle
Joe is probably the king of the harass. He can poke long range with Boxing Glove and Egg. The poke and dash technique is amazing on Joe. His weakness is he supports little technique outside of his poke.
Joe is used fairly often in competitive play due to his high poke and harass.
Trivia
Joe came from the Beat The Boss series, which was also made by Game Hive Corporation.